We run a few competitions through the year and draw on the talents and skills of a range of judges to assist in selecting a balanced array of stories.  Whilst we won't advertise exactly who is judging which competition for both privacy and 'fairness'; we would like to acknowledge the skills and time these people invest in reading and giving their considered opinions and selecting stories.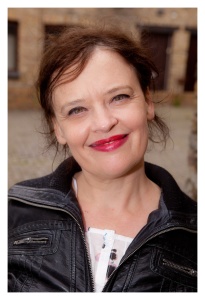 Bernadette Russell  is a writer and performer based in London, UK. . She's been co-running the short story variety night "Are You Sitting Comfortably?" with Gareth Brierley and their company White Rabbit since 2008. She has created storytelling shows for National Theatre, Southbank Centre, and the Queen's Diamond Jubilee amongst many others, including the work of 100s of short story writers as well as three magicians, two dogs and a snake charmer.
Her children's book "Do Nice Be Kind Spread Happy" is out now, the next "Be The Change Make it Happen" is due out Feb 2016. Her adult short stories are published by Pulp Press and Ether. At the moment she is writing about superheroes and touring a show to people's bedrooms, although these two things are not connected.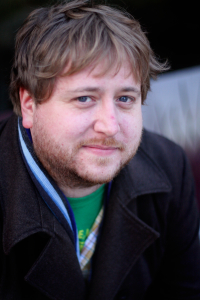 Iain Maloney  was born in Aberdeen, Scotland and now lives in Japan. In 2013 he was shortlisted for the Dundee International Book Prize. His debut novel First Time Solo was shortlisted for the 2014 Guardian Not The Booker Prize. His second novel Silma Hill is out June 2015.
Jon Cardew   is a writer and editor living in Milwaukee. His short fiction appears in Atticus Review, Segue, Flash: The International Short-Short Story Magazine, Every Day Fiction, and elsewhere. He edits The Phoenix Literary Magazine at Milwaukee Area Technical College.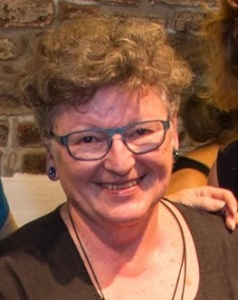 Sylvia Petter is an Australian based in Vienna who writes short, long, serious and fun. She has a PhD in Creative Writing and has published the collections, The Past Present (2001), Back Burning (2007), Mercury Blobs (2013), and writing as AstridL, Consuming the Muse – erotic tales. A German translation of several of her stories was published in 2014 as Geflimmer der Vergangenheit. More at her  website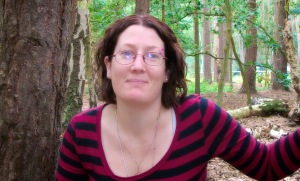 Ayalia Buckannan is a first time poet and author. A poem about her psychotic cat, Norman Bates, was in Purrfect Poetry and short fiction No Choice But Chosen was in Short Story Sunday. Ayalia lives in New Zealand with her cats, the aforementioned Norman Bates and Tesla the genius kitten, and a crazy rabbit named Straightjacket.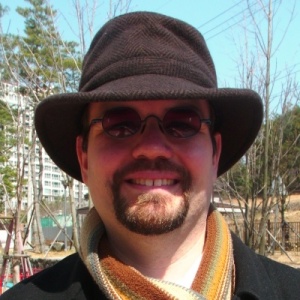 TCC Edwards has been published on EveryDayFiction.com and Ether Books. He lives in Busan, where he teaches English at a university.  TCC also likes to take his lovely wife and sons for walks and drives across the Korean countryside as he searches for new wonders to write about. Come visit him at writeorelse.com!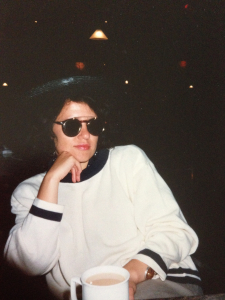 Renée Sigel was first published at 13. While still an undergraduate she was recognised by the English Academy of South Africa with her poetry featured in their English Academy Review in 1986.  She has collaborated with major international cultural institutions and celebrated writers and artists. Her expertise across the arts is inter-disciplinary: columnist, cultural critical essayist, poet and small independent magazine publisher. Her works have been published online and in print.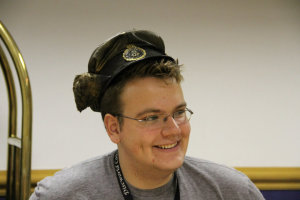 Patrick Harkin is a Birmingham-based writer and teacher. He used to live in South Korea teaching English and being inconveniently tall. He's no longer in Korea, but he's still too tall and refuses to stop. He writes stories about break-ups, clones and living overseas, published by Ether Books. Twitter: @OiHarkin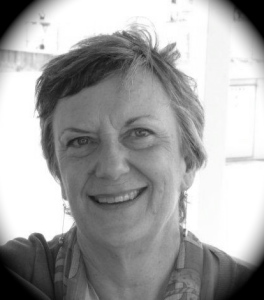 Margie Riley's been a bibliophile forever and knows that writing is a complicated game. She's been published in Ether Books, Stringybark's 'Behind the Wattles', and the national newspaper, The Australia. She belongs to a book club (doesn't everybody?) and a writers' group. She uses her status as an elder (not an old age pensioner or senior citizen…) to justify her gentle wielding of the editor's red pen. Caducity hasn't quite set in — yet… She's here: www.bettermanuscriptediting.com.au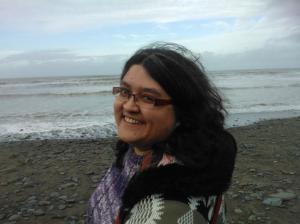 Kate Murray is studying at the University of Wales, Trinity Saint David. She's had a number of stories published; in the 2011 and 2012 anthology for Aberystwyth University, in the Five Stop Stories ebook Vol. 2, in the magazine 'Female First', and in The Lampeter Review.
Heather Elliot is an an online award winning poet and aspiring novelist who lives in Texas with her fiancé and two adorable dogs. Architect, destroyer, matchmaker, murderer, and gardener of words, she has her work published through ether books amongst other spaces.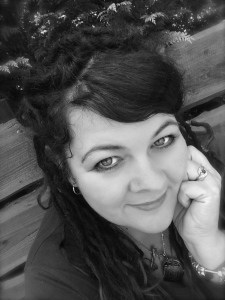 Annie Evett is a prolific scribbler of characters, weaver of storylines, champion of the short story, professional cat herder, wielder of a balanced editing razor while beating recalcitrant words into shape. She is a contributing editor in a number of publications and manages a small indie publishing house committed to promoting the short story form.  She tweets @AnnieEvett, is Linkedin and can be stalked here. 
If you would like to get involved as a guest judge, please submit your interest here.