An annual anthology of flash fiction celebrating (Inter)National Flash Fiction Day, judged by a panel of experienced wordsmiths, short story authors and editors.
We have partnered with  Ether Books who have published individual stories. You must download their free app in order to read individual Twisted Tales on an ipad or iphone.
2015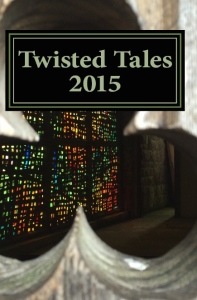 The best Flash Fiction chosen from 2015's (Inter)National Flash Fiction Day has been collated in this anthology. Filled with characters leaping out of the page demanding attention, some will make you shiver, others give pause to reminisce and pull heart strings, but all will leave an impression.
 Available from Amazon.
Trailer produced by  Moosey Productions 
2014
Flash Fiction requires the writer to choose each word with the intention to portray dozens of emotions and images.
Whilst twisted doesn't necessarily mean morbid, its edginess can be whimsical, playful or disturbing. Our selection of twisted tales explodes out of the page and drags the reader deep into its reality, continuing to haunt them after the page has been closed.
Available through Amazon
2013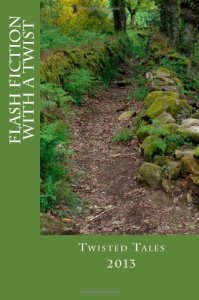 This collection of twisted short stories investigates the thin line between the good in us all, and the lurking evil.
Some of the stories seek the motivation, others deliberately take an opposing view, but all will surprise you with their perspective.
Available through Amazon.
2012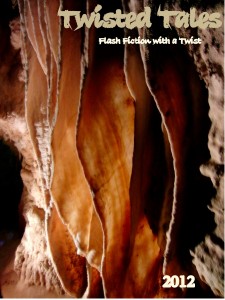 Welcome to Twisted Tales 2012 ; a  collection of flash fiction which explores the twisted existence of love, family and relationships as characters seek a sense of self and identity.
It is filled with a mixture of stories, some which will make you think , others smile and others reach for your security blanket.
A pdf of the anthology is available here to download for free and distribute to your networks.
It is also available through Smashwords in a number of formats, including kindle and mobi.
Twisted Tales 2012 is available as a printed book through Amazon.